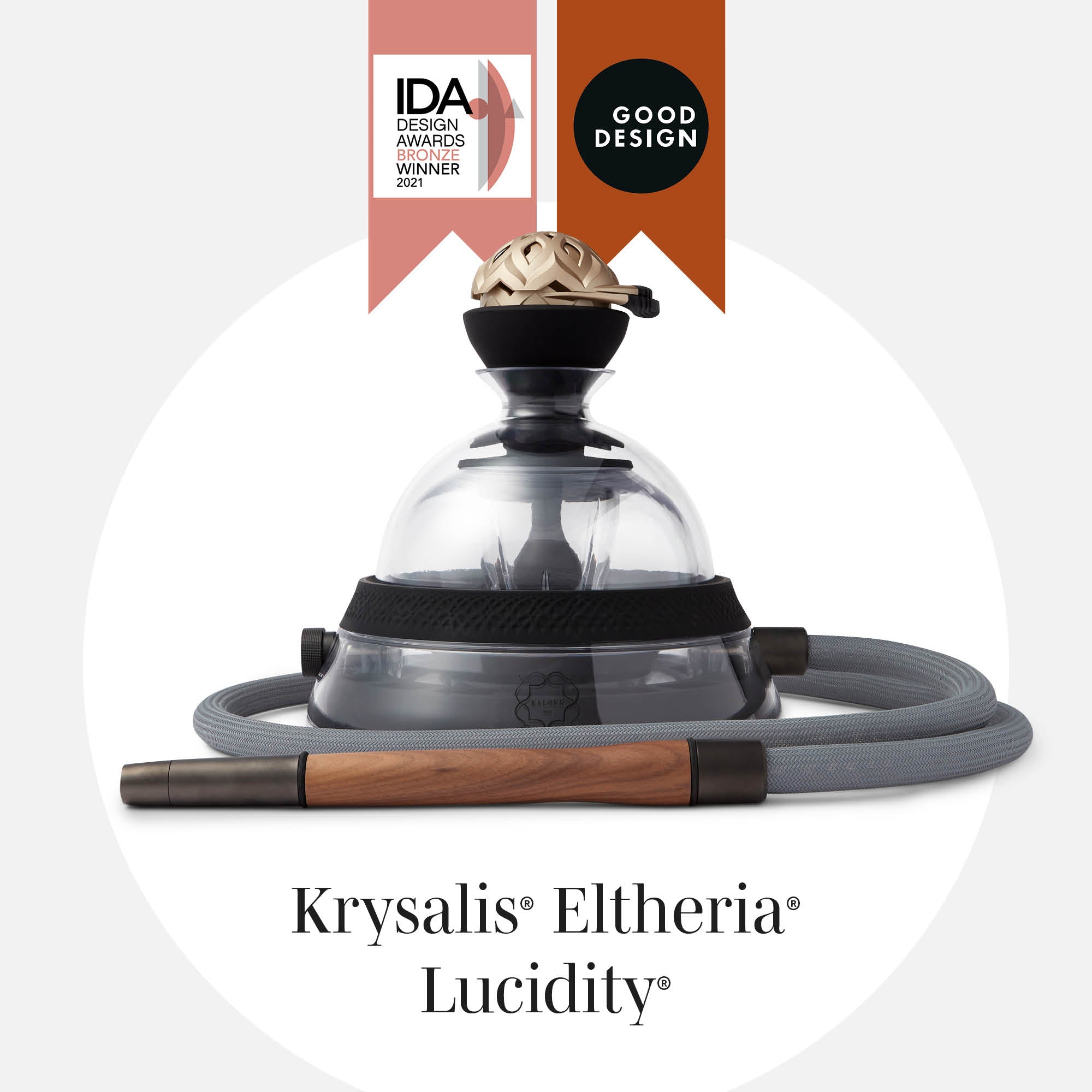 Kaloud Wins Prestigious Design Awards
You don't have to take our word for it: The Kaloud Krysalis Eltheria Lucidity is officially a visionary in the design world. 
Winning two international product design awards so far this year, the Eltheria Lucidity reinvents the standard Hookah. "The goal was to refresh the design and invent new technology for a product that's been in use for more than 500 years without much in the form of significant improvements in either of those two areas," states Kaloud's founder, Reza Bavar. 
"We were inspired to use different elements - crystal, stone, steel, and aluminum to elevate the Hookah from a typically utilitarian function to something designed to be displayed even when not in use and to perform even better than the predecessor Hookahs in the marketplace."
It took us nearly five years and countless hours to arrive at the world's first Krysalis.
The Kaloud Krysalis Eltheria Lucidity won a GOOD DESIGN® award in the category 'Personal Products', as well as bronze medal from the International Design Awards (IDA). 
GOOD DESIGN® is the oldest and the most prestigious Awards Program organized worldwide.  Founded in Chicago in 1950 by the former MoMA curator Edgar Kaufmann, Jr., together with such pioneers in modern design as Charles and Ray Eames, Russel Wright, George Nelson, and Eero Saarinen, GOOD DESIGN® honors the yearly achievements of the best industrial and graphic designers and world manufacturers for their pursuit of extraordinary design excellence.
Learn more about our GOOD DESIGN® award.
The International Design Awards (IDA) exists to recognize, celebrate and promote exceptional design visionaries and discover emerging talent in Architecture, Interior, Product, Graphic and Fashion Design worldwide.  The Farmani Group founded the IDA as the design sibling of the Annual Lucie Awards for Photography, which has emerged as one of the world's most prestigious photography awards.
Learn more about our IDA award here.