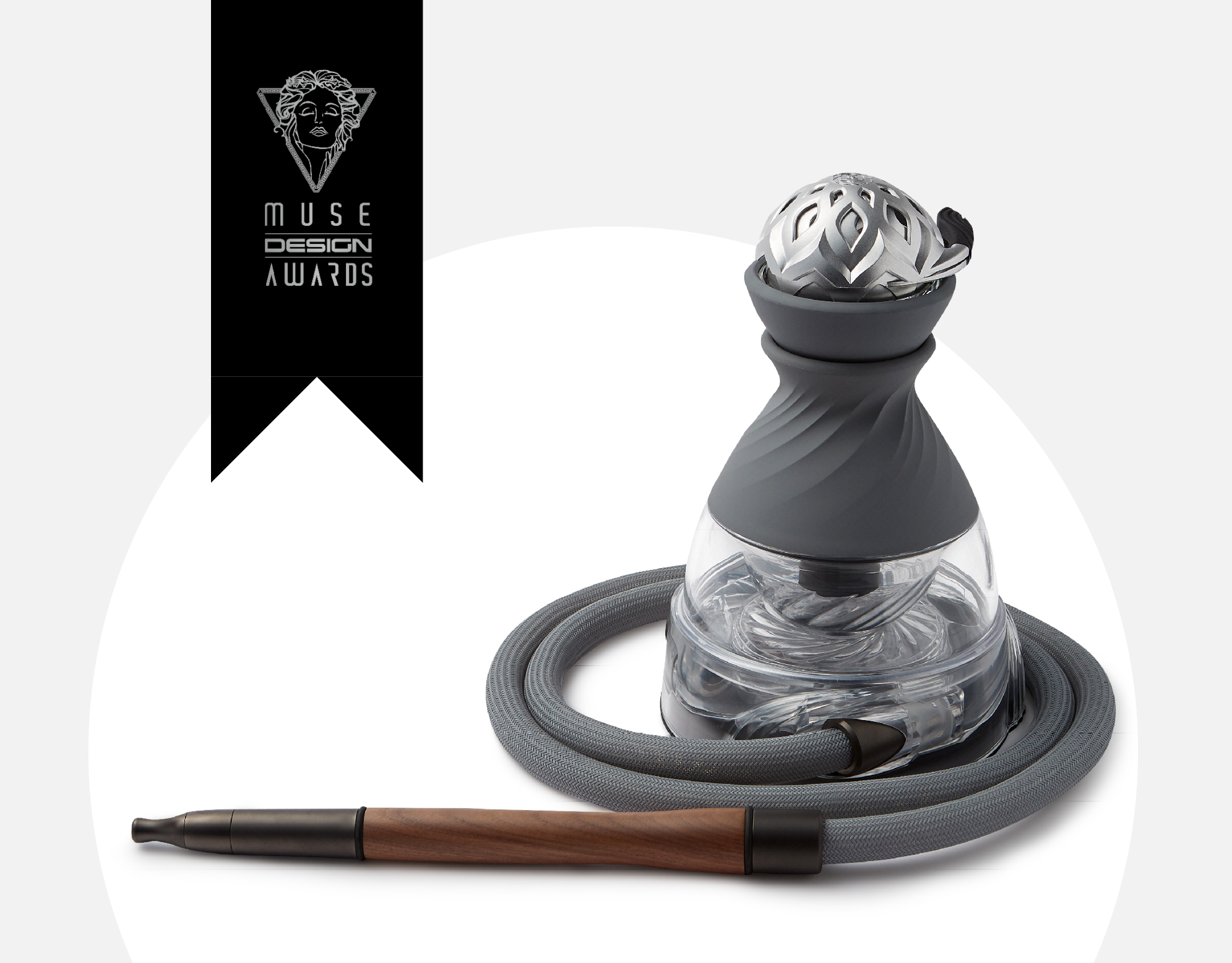 Kaloud® Calix™ Wins "MUSE" Design Award
The Kaloud® Krysalis® Calix™ has been our muse since it's arrival back in November, but now it's official. 
The Calix™ won the Silver Medal in the Product Design category at the MUSE International Design Awards.
"The Kaloud Krysalis Calix is more than a Hookah... It's a Krysalis," states Kaloud's founder, Reza Bavar. 
"It draws upon more than 500-years of tradition and innovation and emerges reborn as something new; something unknown. The Krysalis Calix: "Portable Adventure Companion" is strong and compact. It will accompany you wherever your journey may take you - forging connections wherever you go."  
The MUSE Design Awards is a part of the MUSE Awards Program, which was created by the International Awards Associate (IAA) in 2015. IAA's inception was based on a mission to honor, promote and encourage creativity by providing a new standard of excellence for evaluating media design production and distribution. IAA's mission has largely shaped MUSE Design Awards' goals.
Fundamentally, the MUSE Design Awards is an international competition for designers whose craftsmanship shift paradigms. Their ingenuity and thorough works leave others in awe, and in so doing redefine boundaries and scope – much like a muse.
Learn more about our MUSE award.